Your complete influencer
marketing solution.
Directly connect with individual creators at scale
to amplify your IRL + URL messaging.
Outfit: Your Complete Influencer Marketing Solution.
Outfit's end-to-end influencer marketing platform uses leading technology to provide seamless discovery, campaign management & attribution.
Execute Hyper-Targeted Influencer Campaigns at Scale.
We provide smart technologies for brands and agencies to seamlessly connect with creators to manage campaigns, amplify their message and attribute success.
How it Works: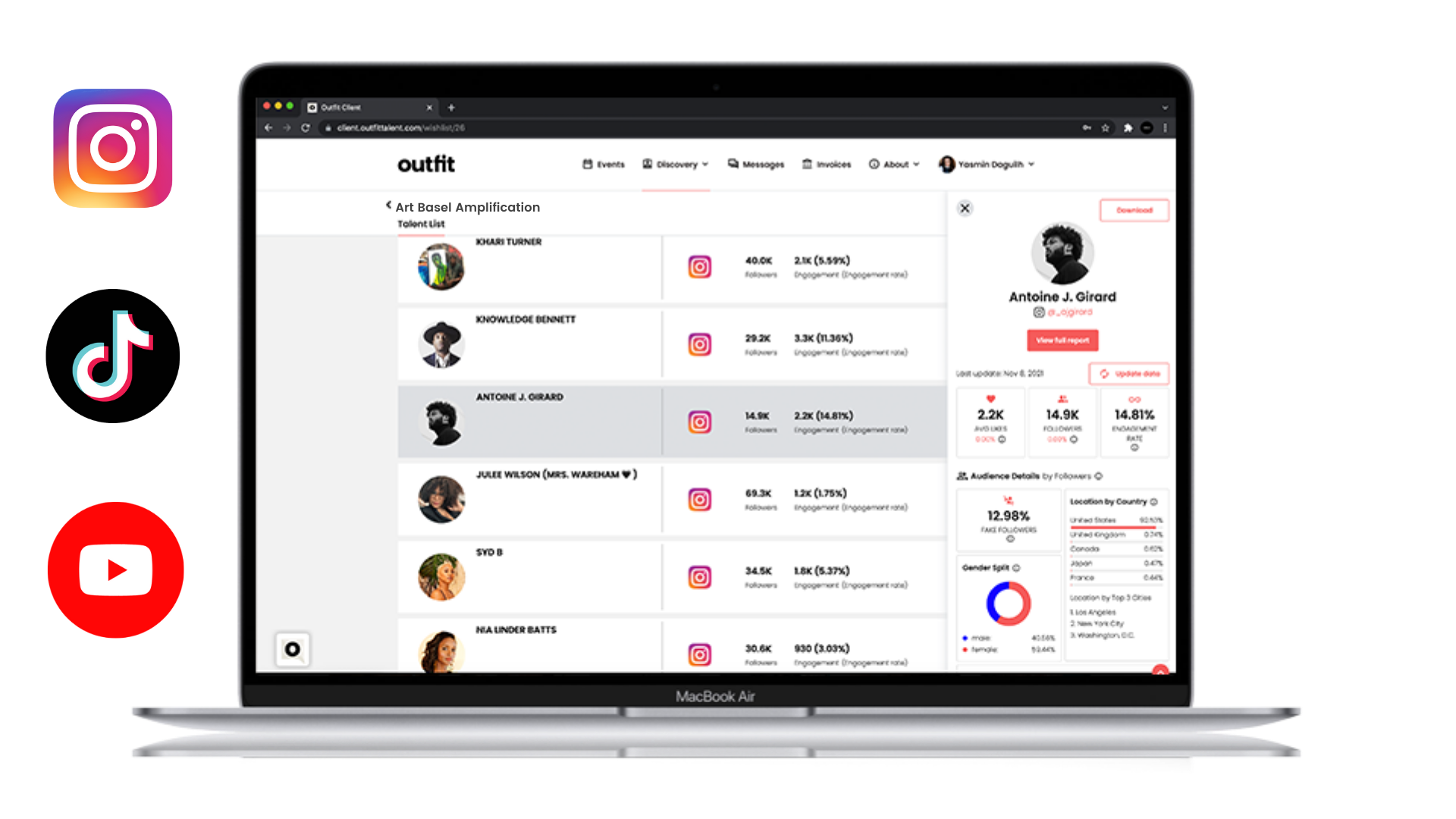 Plan
Plan your campaign and budget with our standardized pricing model and campaign estimates.
Discover
Quickly find niche, national or hyper-local, on-brand, micro-influencers that you can trust.
Connect
Seamlessly conduct outreach, and all of your communications in-app and at scale.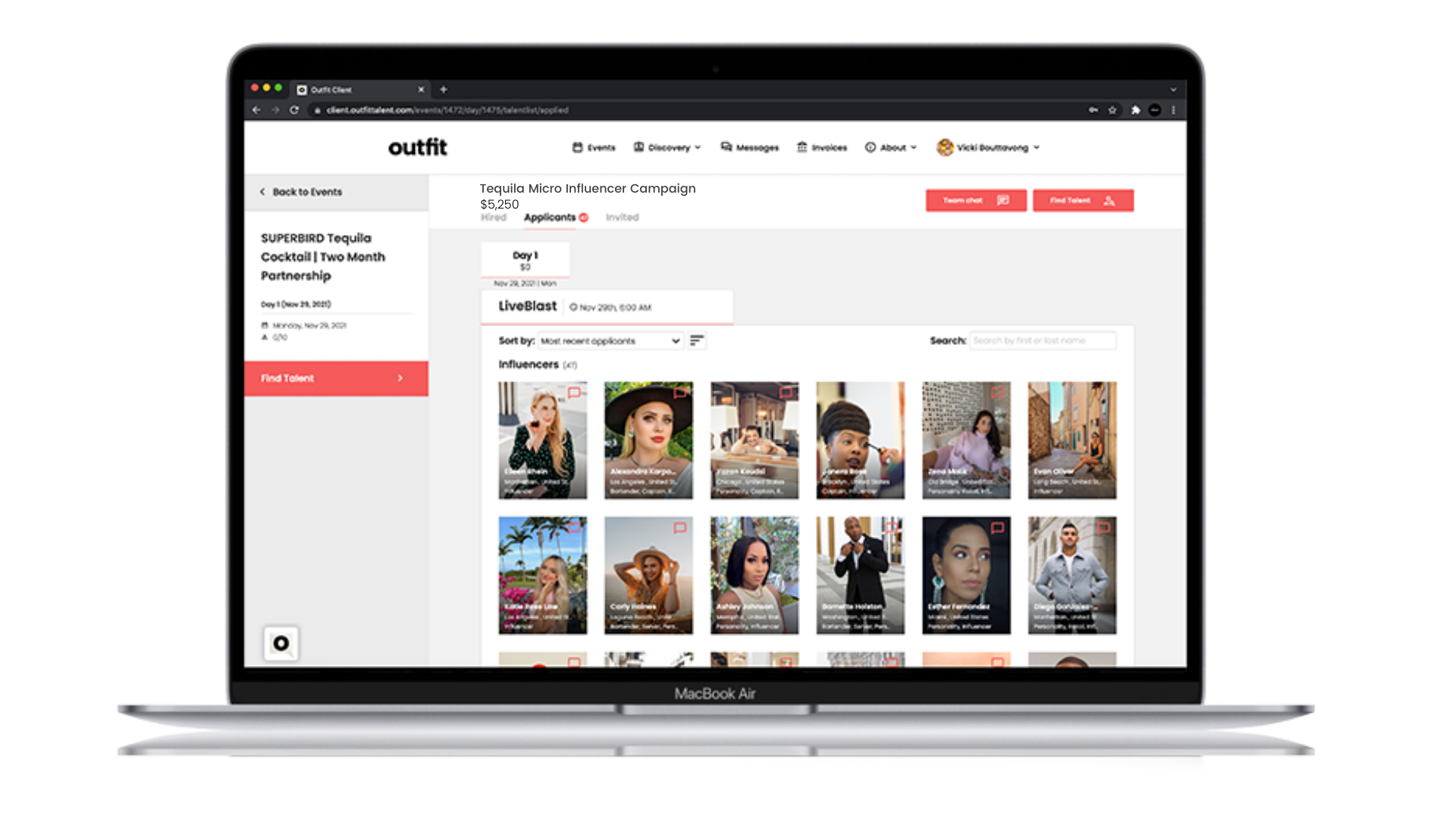 Amplify
Press go on your URL or IRL campaign and watch the applicants role in.
Manage
Manage your marketing campaign and payments all in one place.
Attribute
Outfit delivers all of the key data you need to directly tie success to sales.
Brands Taking Control With Outfit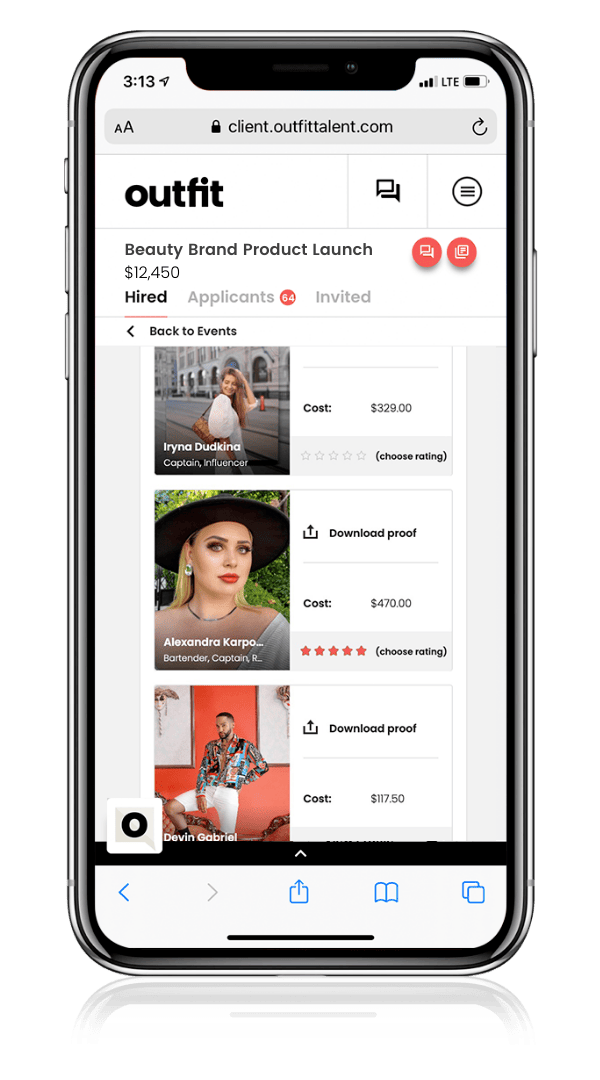 Sign Up and View More