Talent Spotlight: Meet Rikki Feerrar
Content Creation | Influencer Marketing | by Sophie Pagani | Published Jun, 28th 2022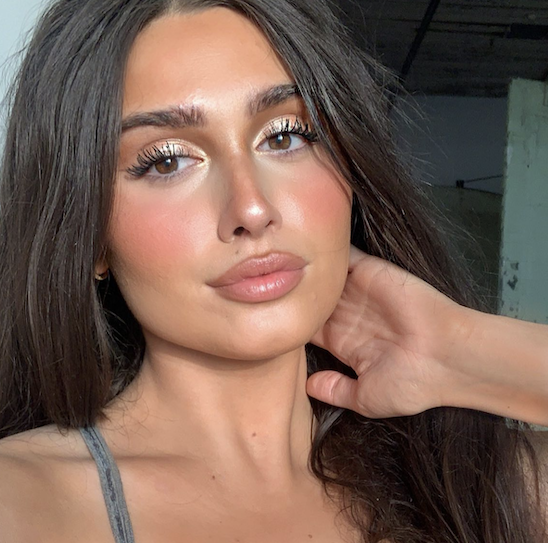 Makeup artist and esthertitian Rikki Ferrar joined Outfit in August 2021 and has already worked on campaigns with a variety of beauty brands including OZ Naturals, PUPA Milano and QMS. Always creating beautiful, engaging content. We asked her a couple of questions about her work and the industry.
Tell us a bit about yourself and how you got started as a creator:
I got started as a creator simply for my intense love for the beauty and wellness industry! I loved being able to share and connect with people all over the world on social media. Its been so fun to share my creativity passions in an unlimited concept.
What do you love about using the Outfit platform?
I love that Outfit makes it easy to collaborate with brands and other creators. The platform does such a good job at organizing everything and removes the hassle. Also everyone I've worked with has been SO professional and friendly.
What inspires you in your work?
Creating is almost therapy for me. It fuels me to share what I love to do. Working in the skincare and makeup industry I find that makeup application and skincare doesn't come at ease for everyone. It inspires me to know that i'm helping people achieve their makeup and skincare goals.
What do you envision for the future of influencers and creators?
I envision ways to make the experience more intimate. Maybe something like categorized private chat groups and other outlets to let influencers and creators connect more with their audiences? There are so many topics that a creator gets questioned on. These platforms are growing at such a fast rate that I personally feel it's impossible to connect with everyone in the way they'd like. I personally see messages and outreach on my social media asking to give one on one advice for specific makeup and skincare questions. I know the goal is to grow in audiences but I also think there is more room to grow in creating more intimate/smaller interactions for the followers and audiences who desire that.
Follow Rikki Feerrar on Instagram or sign up with Outfit to include her in your next campaign!